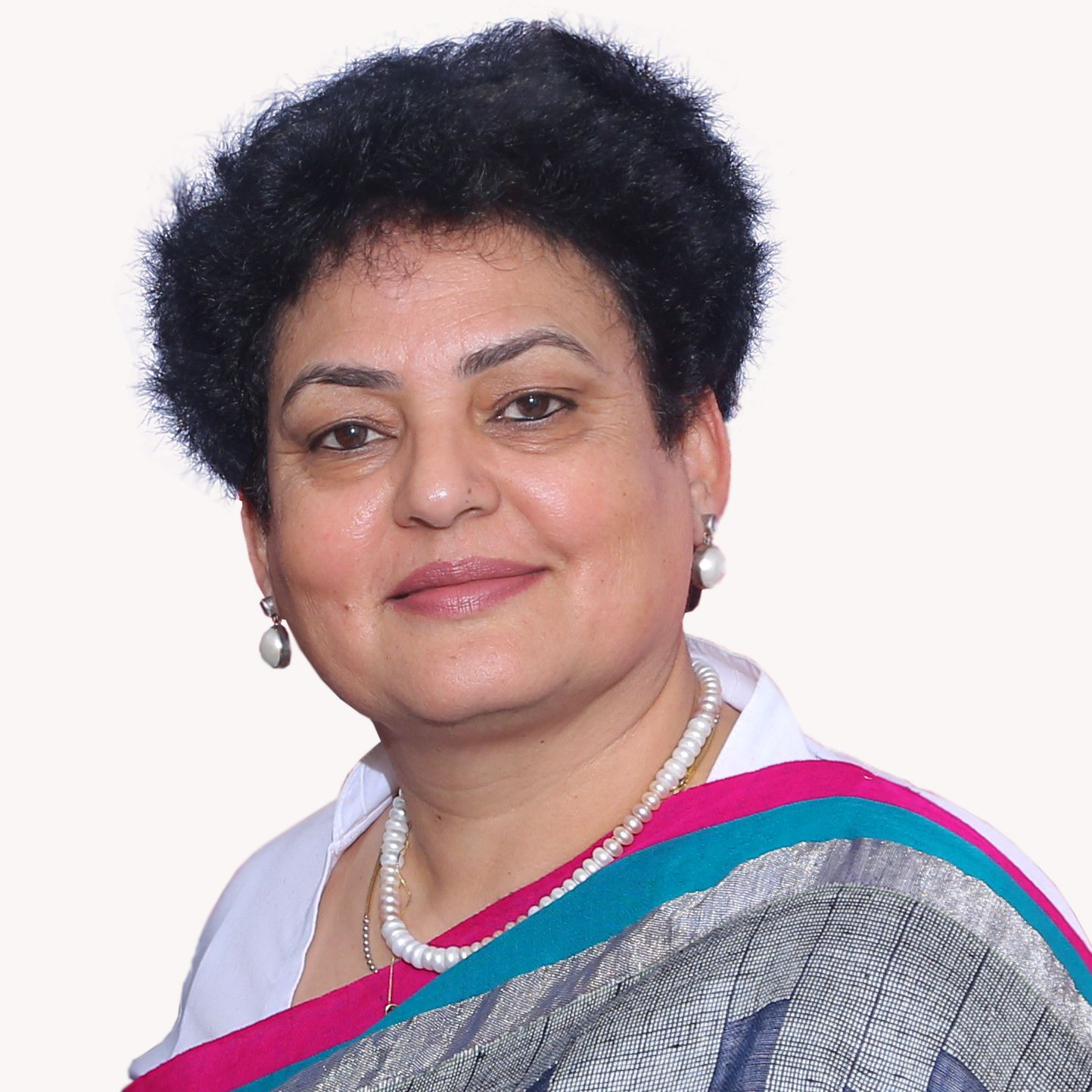 Mrs. Rekha Sharma
Chairperson
7 Aug 2018
Ms. Rekha Sharma assumed the charge of Chairperson, National Commission for Women on August 7, 2018. If one takes a closer look at her style of working, the two distinct virtues that pop up are leadership spirit and willingness. If NCW is known for working round the clock for addressing women's issues, it is because of her pioneering efforts to be ever ready for women in need.
She has been associated with the Commission as a member since August, 2015 and held the additional charge as Chairperson, NCW with effect from September 29, 2017 before becoming its Chairperson on August 7, 2018.
NCW has been setting up new milestones under her leadership ever since she's been at the helm of affairs with the latest being the Commission's campaign with the National Legal Services Authority on empowering women through legal services which was launched on the auspicious occasion of 74th Independence Day. The campaign aims to legally empower women especially hailing from remote corners of the country. It was launched in eight states with the help of a detailed chain of District Legal Services Authority and the campaign material will be translated into vernacular languages to reach as many women as possible.
Ms Sharma has been an ardent advocate of molding the perspective of the society and therefore the Commission regularly organises state and national level competitions on women related laws for students to bring them closer to the concept of gender equality. The Commission under her leadership has also developed legal awareness programmes in collaboration with Kendriya Vidyalay Sangathans for students of Class 11th and 12th and also for the students of central and state universities.
Even during the extraordinary times of the pandemic, when the country was put under a lockdown, NCW under her leadership stood apart with its quick measures to address the new challenges faced by women. The Commission in her guidance has launched a one of its kind WhatsApp helpline number for women in addition to the robust complaint registration system already in place. She was also the pioneer in setting up a special Happy To Help taskforce during the pandemic to help the elderly stuck at home alone in the lockdown helping them with medical emergencies and for procuring essential needs such as groceries and medicines.
Keeping in line with her motive to make women independent and self-reliant, NCW in partnership with Facebook and Cyber Peace NGO launched a Digital Literacy and Online Safety Programme which has so far trained tens of thousands of women to fight misinformation and cyber crimes and aims to multiply its target manifolds this year.
When the Supreme Court of India recently held that Hindu women were to be joint legal heir in their ancestral property at par with men, it was also a victory for her untiring advocacy for equal property rights for women. The Commission under her leadership has reviewed some important laws related to women such as Property Rights of women. NCW has also reviewed the Sexual Harassment at Workplace Act and the guardianship rights of mothers following which the recommendations were sent to the ministry.
The Commission has organized consultations on 'Female Labour Force Participation Rate' (FLFPR) to discuss existing legislation on women workers, impact of child protection policies on FLFPR, factors for declining FLFPR and policy perspectives for addressing this decline.
NCW also organized a consultation on policy formulation on 'Women & Children in disasters' as women and children are the most adversely affected in cases of a disaster 48 representatives from civil society, State Commissions for Women, National Disaster Management Authority, National Disaster Relief Force, National Institute for Disaster Management, NHRC and NCPCR participated in the deliberations.
NCW recently held a webinar to review marriageable age of mother and motherhood for women where some key aspects such as socio-legal implications of increasing age of marriage, age of consent and impact on right to sexual and reproductive health of young people.
She has worked extensively for the welfare of the north eastern women conducting outreach programmes for students to equip them of their rights and the legal recourse to combat crimes targeted against them. She had conceptualized and organised a mega webinar on issues concerning women from north eastern region living in metropolitan cities which saw the participation of important officials from ministries, NGOs and other civil society organizations. The Commission has also held review of laws related to inter-state women migrant workers and the challenges faced by them.
She has regularly emphasized on the need for changing the mindset of the society and the law enforcement agencies for effective resolution of women's issues and as a part of it, NCW has conducted gender sensitization programmes for police officers in almost every state.
NCW conducted several gender sensitization workshops last year for law enforcement authorities in collaboration with State police departments.
 In addition, she has chaired a large number of Mahila Jan Sunwais/ Public Hearings, across the country and has addressed the issues related to female prisoners including improving the conditions of the undertrials. 
The inquiry committees chaired by Ms Sharma have been crucial in getting justice for victims of violence.
She held a meeting with 30 police chiefs and representatives for ensuring quick redressal of cases related to domestic violence in the times of COVID along with emphasis on other issues such as problems faced by women migrant workers, cyber crime against women etc.
Ms Sharma has played a pivotal role in the inspection of Swadhar Grehs, functioning under the Ministry of Women and Child Development. The Commission has evolved a comprehensive proforma which was sent to 404 Swadhar Grehs (SGs) across the country, to get information on the different aspects of their functioning.
The National Commission for Women has also reviewed the proper execution of women-centric schemes of the government under the Aspirational Districts announced by the Niti Aayog. The Commission members visited these districts and made a compliance report on the effective implementation of women-related schemes of the Centre.
The Commission in order to inform people about the issues related to NRI marriages had conducted a National Seminar in collaboration with Punjab School of Law and National Women's Centre, Punjabi University, Patiala on the topic to spread awareness on the effectiveness of legal remedies available for Indian women trapped in abusive NRI marriages.
NCW regularly collaborates with Police Departments of various States to organise a Capacity Building Programmes for the Women Police officers.
Besides the Crime Against Women Cells, the NCW Chairperson and its members have also visited One Stop Centres functioning under the Ministry of Women and Child Development to look upon the working of the centers.
After she took over as Chairperson, the Commission is working in close coordination with its State Commissions organising programs for increasing their efficiency in dealing with cases of crime against women. NCW had organised capacity building workshops for State Commissions for Women at Lal Bahadur Shastri National Academy of Administration, Mussoorie, Uttarakhand on issues such as Gender Equality, laws related to women and challenges faced by Women and Child Commissions.
Under her, the Commission prepared a proforma for inspection of prison and prepared a report which was shared with different ministries and prison authorities asking them to file an Action Taken Report. She also led the scrutiny and analysis of information received from prisons and the recommendations were later sent to the respective Superintendents of the Prisons with a direction to file an Action Taken Report.
She has frequently conducted inspection of psychiatric homes across the country. The Commission led by her has also recommended bringing in some pertinent changes in the working of psychiatric homes such as counseling for female inmates, informing their family members of the free medical services available and the compulsory involvement of family members of female inmates during the entire course of their treatment, among others.
Ms Sharma has been a vocal supporter of making women independent and self reliant and as a part of which the Commission has organised consultation on Assisting Women Led Enterprises in association with Ministry of MSME to improve the potential and productivity of these MSMEs through measures such as skills training, technology, financial assistance and market access to building infrastructure.
She has constantly advocated for economic empowerment of women and has been organizing seminar around women-led entrepreneurship in collaboration with different universities with an aim to break gender stereotypes in the society.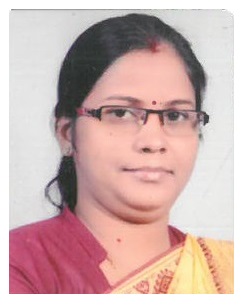 Smt. Kamlesh Gautam
Member
19 Nov 2018
Smt. Kamlesh Gautam assumed the Office of Member, National Commission for Women w.e.f November 19th, 2018.
She hails from the state of Uttar Pradesh.
Smt. Kamlesh Gautam has a Post Graduate degree from Kanpur University. She has been an active member of various youth and women centric organizations at the district level in Uttar Pradesh since 1995.  She has also held the post of President, Shri Sai Seva Shikhan Sanstha, an NGO that works towards empowering children through education.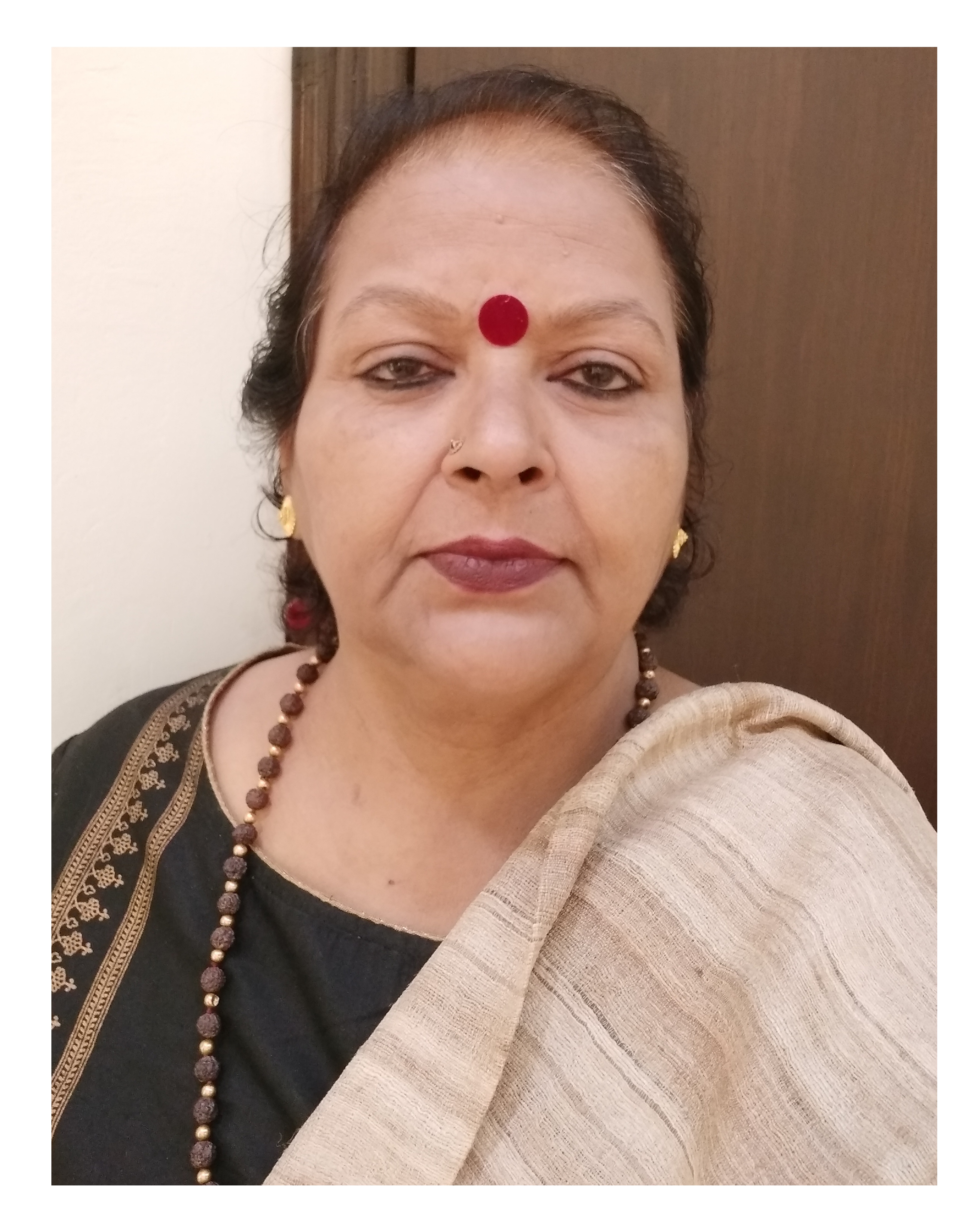 Smt. Chandramukhi Devi
Member
26 Nov 2018
Smt. Chandramukhi Devi assumed the charge of Member, National Commission for Women on 26 November 2018.
Smt. Chandramukhi Devi is a graduate of Hindi Sahitya Sammelan. She has been involved with various women-related organization in different capacities since 1988.
In 1995, Smt. Chandramukhi Devi was elected to the then undivided Bihar State Legislative Assembly, making her the first woman MLA from Khagria constituency in Bihar. The same year, she was nominated for the Women and Child Development Committee.
Smt. Chandramukhi Devi has also served as a Member of the Social Welfare Board Committee, NIPCCD. In 2010, she was made a Member of The Council for Advancement of People's Action and Rural Technology (CAPART). She has also previously held the post of Vice-President, Twenty Point Programme, Government of Bihar.
Smt. Chandramukhi Devi was a Member of the Bihar State Commission for Women from 2011 to 2014.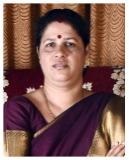 Mrs. Shyamala S. Kundar
Member
7 Mar 2019
Shyamala S Kundar assumed the office of Member, National Commission for Women on March 7th, 2019. She completed her PUC from Gov. Pre-University College in Karkala, and subsequently was awarded degree in Hindi Ratna in Mysore (affiliated to the University of Mysore) and completed her M.A. from Karnataka State Open University. She also took interest in social issues such as improving the conditions of women. She served as an Udupi District Resource through the "Female Energy Self Help Association" in 1996. She was the first woman President of Udupi Shri Rajaka Yane Madivala Sangha. She also served as President of Parent Teacher Associate of the trustee of Manipal junior College, a reputed institute of Manipal. She worked as Vice-President for the Female Power Co-operative Society of Udupi. She became General Secretary for Sri Jagadhamba Trust in Andar Ajakar Devasthana in Karkala taluk.
She was elected as Panchayat Chairman of 80 Badagubettu Village Panchayat from 2006 to 2008. She played a key role for organization at rural level at that time. During her term the 80th Badagubettu village Panchayat was selected to "Maadhari Gram Panchayat". On 2012 she was the one and only women represented the Udupi District.
She has been also involved in various women related organization in different capacities since 1996. She was also the vice president of Panchayat Mahila Shakthi Abhiyana.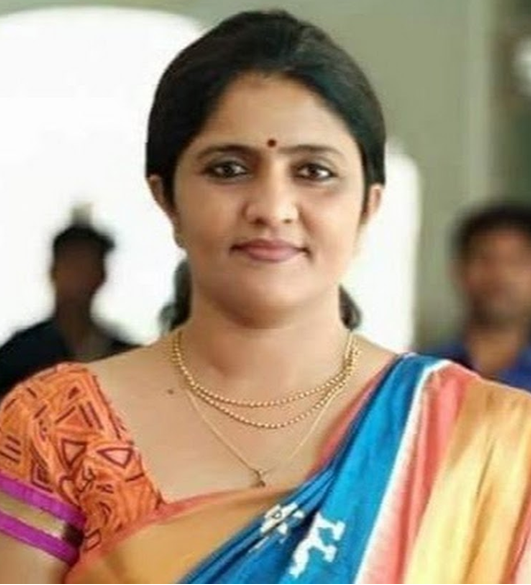 Dr. Rajulben L. Desai
Member
8 Mar 2019
Dr. Rajulben L. Desai assumed the office of Member, National Commission for Women on March 8th, 2019. Prior to this, she was holding the post of Principal Law College, Deesa (B.K.) Gujarat. She is graduated in Psychology and Law. She completed her LL.M in Criminology and Ph.D in Law, Development & Gender Inequality She also did research on Situation of Women in Banaskantha Dist. She is a prominent educationist and social worker from the State of Gujarat and she worked extensively for the welfare of the Women and Children. She has served as Professor and Assistant Professor at Law College, Palanpur, Mahsana, Maninagar Ahmadabad since June, 2005 to April 2012 and from August 2012 to Feb, 2014. She was also Member of Gujarat State Commission for Protection of Child Rights from May, 2017 to March, 2019. She has organised several Girls Education Awareness Movements for Maldhari Community in Gujarat. She has also conducted Beti Bachao beti Padhao campaign, Good Touch and Bad Touch Campaign, and Women Empowerment Movement in the State of Gujarat. She has also conducted Balika Shiksha Abhiyan in Rajasthan for Dewasi Community.
She authored various books related to law. Rights to Information Act-2005 (Implementation), Limitation Act., Cross Examination Act of Advocacy, International Convention on Women & Implementation in India and Changing the Situation of Women in 21st Century are her published books.
She has been awarded by "Shreshtha Mahila Award" on the occasion of International Women's Day in 2018. She actively shares her thoughts and views regarding Domestic Violence, Sexual Harassment, Social Status of Women and Women Dignity through media and social media.  She has attended State level, National level and International Level programmes related Women Empowerment and Welfare.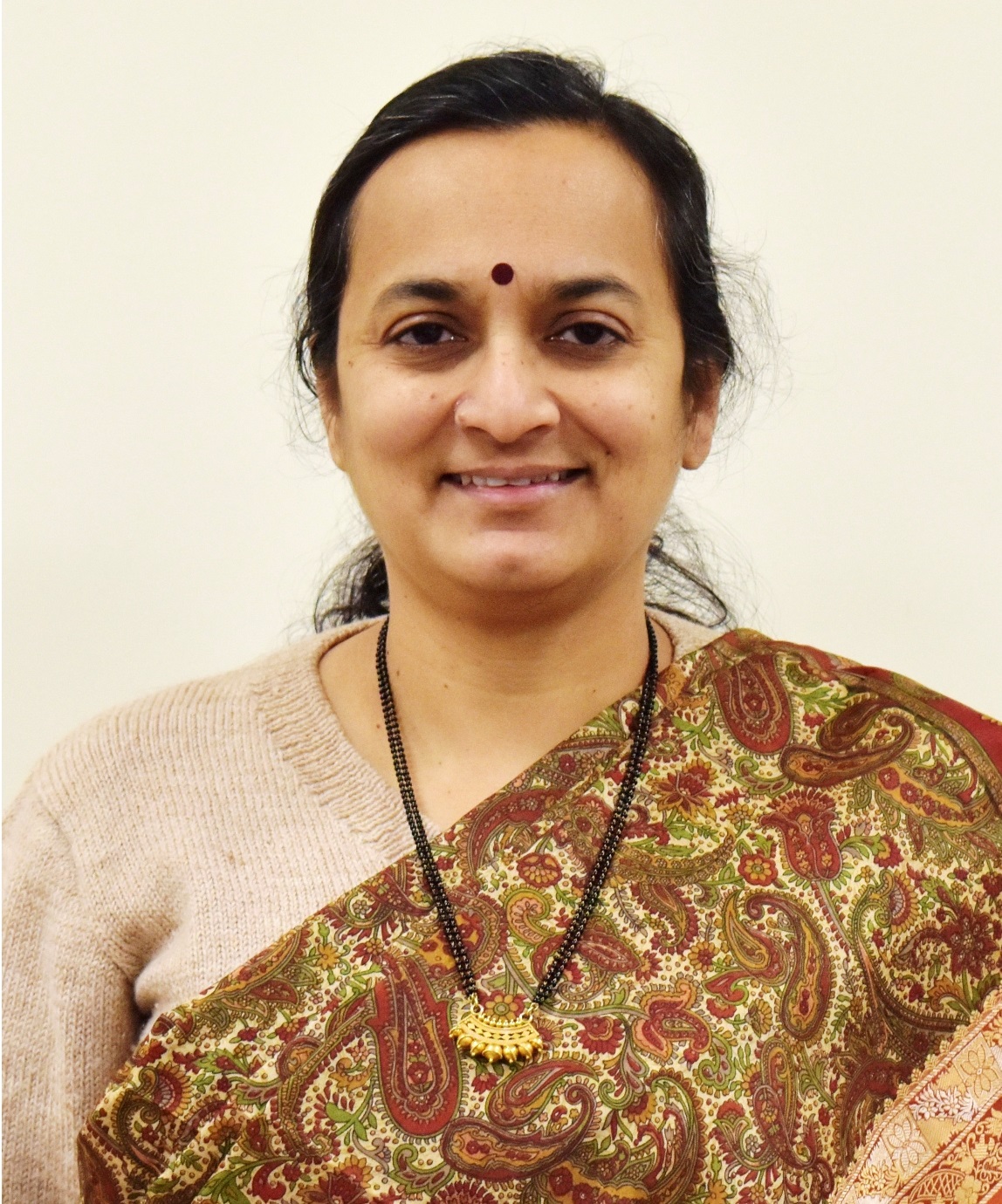 Ms. Meeta Rajivlochan
Member Secretary
8 Jan 2020